When I was in middle school in Bonn Germany, my parents took my sister and I to visit some of their friends. It was a wonderful afternoon as we played Croquet in their backyard. Afterwards the lady of the house served pigs in a blanket with some cheese tucked inside. It was the first time we had tried these, and we loved them. Pigs in a blanket are typically sausages that are cooked, cooled and rolled up in a croissant or biscuit dough for baking. I am featuring this recipe using hot dogs and Pillsbury crescent rolls. But if the crescent rolls are not available in your grocery store, all you need to do is make or buy the dough. Then roll it out to about ¼ of an inch thick. I measured the Pillsbury triangles. So, I recommend you cut them into 4" wide by 9" squares and then slice along the diagonal for the perfect size triangle.
1
Roll of 8 Pillsbury Crescents
(or 8 ounces of pastry or pie dough)
4
Precooked hot dogs
(If you use uncooked sausages, cook in advance and cool)
1/4 in slice of your favorite cheese
(I used pepper jack)
1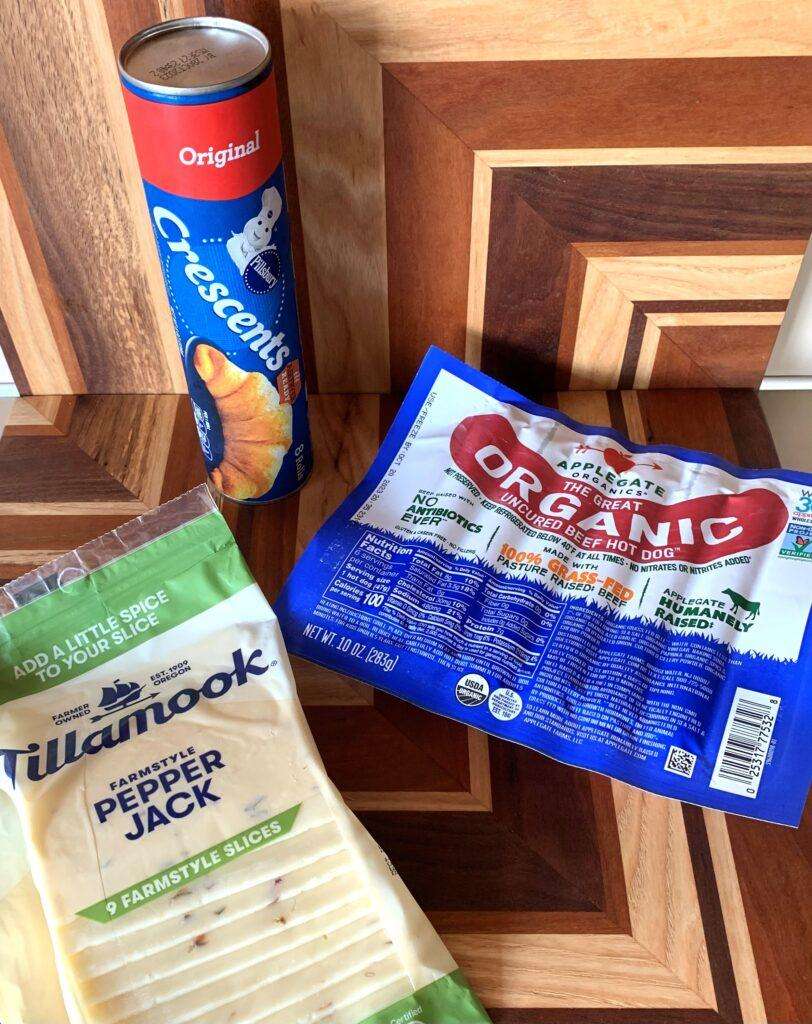 2
Pre heat your oven to 375 degrees F. Slice the cheese into eight equal pieces.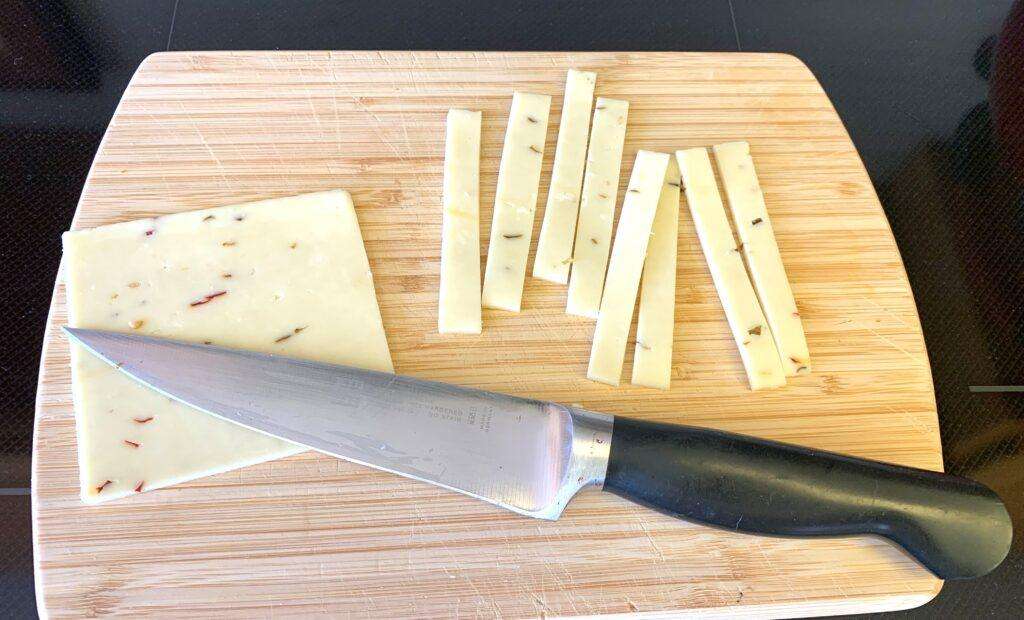 3
Slice the hot dogs in half and then run your knife lengthwise to make a slit but not all the way through. Place a slice of cheese in each hot dog.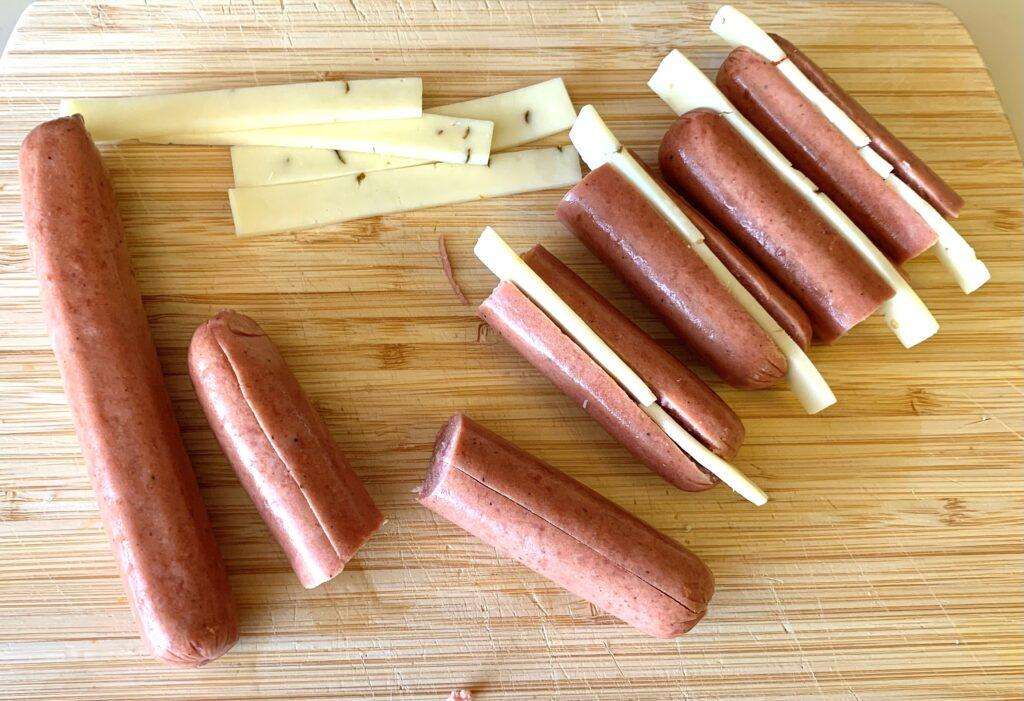 4
Place a piece of parchment paper on a baking sheet. Open the can of dough using a large spoon. Break up the dough into 8 triangular pieces.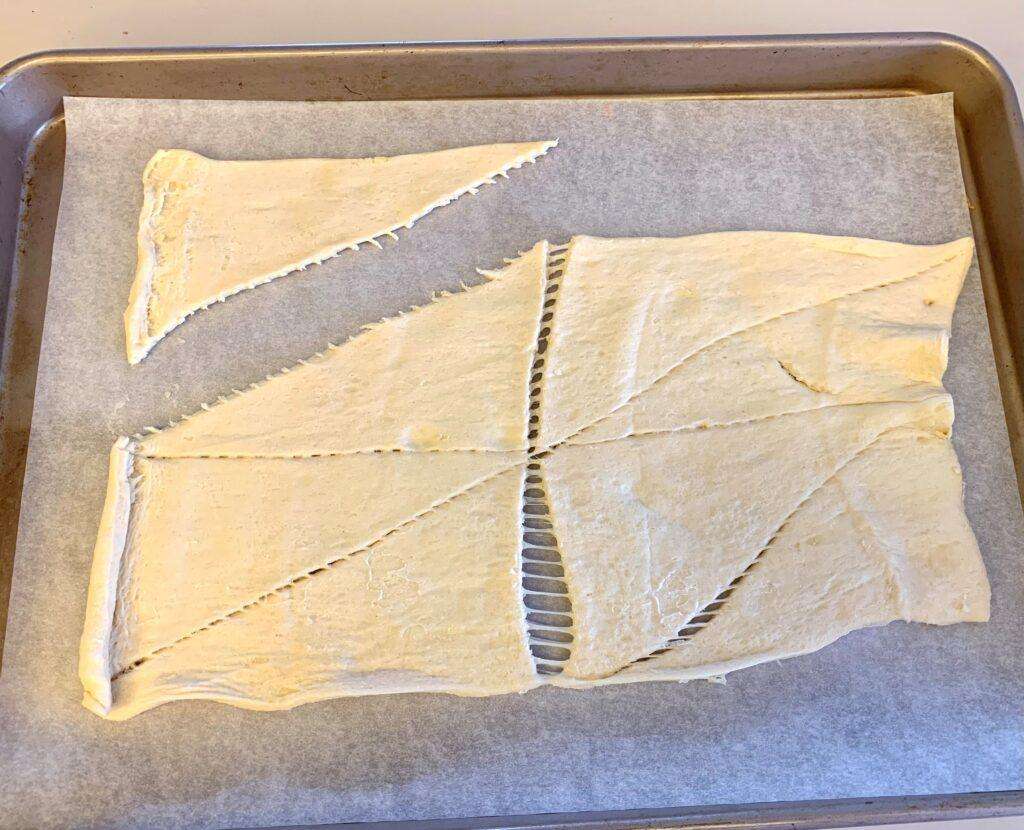 5
They are already perforated if you haven't used this product before.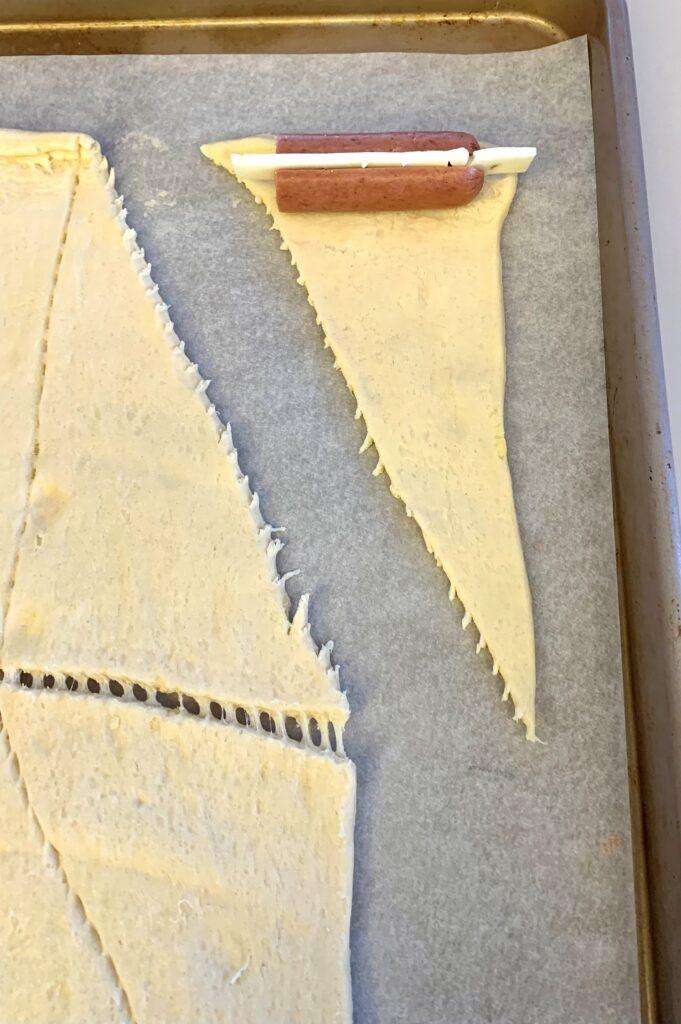 6
Place one of the cheese stuffed hot dogs on the wide side of the dough and roll down the middle. Place each piece on the baking sheet cheese side up.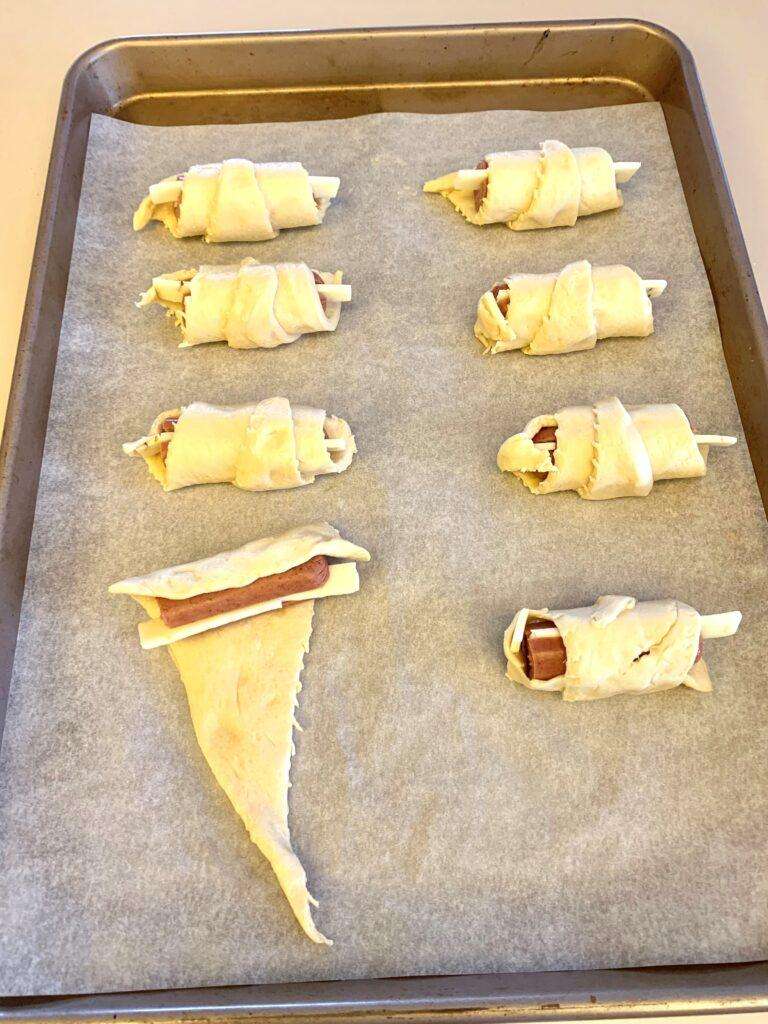 7
Bake for 12-15 minutes or until brown and the cheese has melted. I like to serve this with my Secret Burger Sauce. Serves 4-8 as an appetizer.