This is the easiest dip to make and there are literally only two ingredients. I find that the combination of red peppers, onions and cream cheese makes for a perfect appetizer. As a good friend of mine once told me, "And people think you worked on this for hours". She is right, the Pepper Relish and Cream Cheese Dip is simple and tastes great!
Two 10-ounce jars of Harry & David's Pepper and Onion Relish (any variety is fine)*
Two 8- ounce bricks of cream cheese, brought to room temperature
1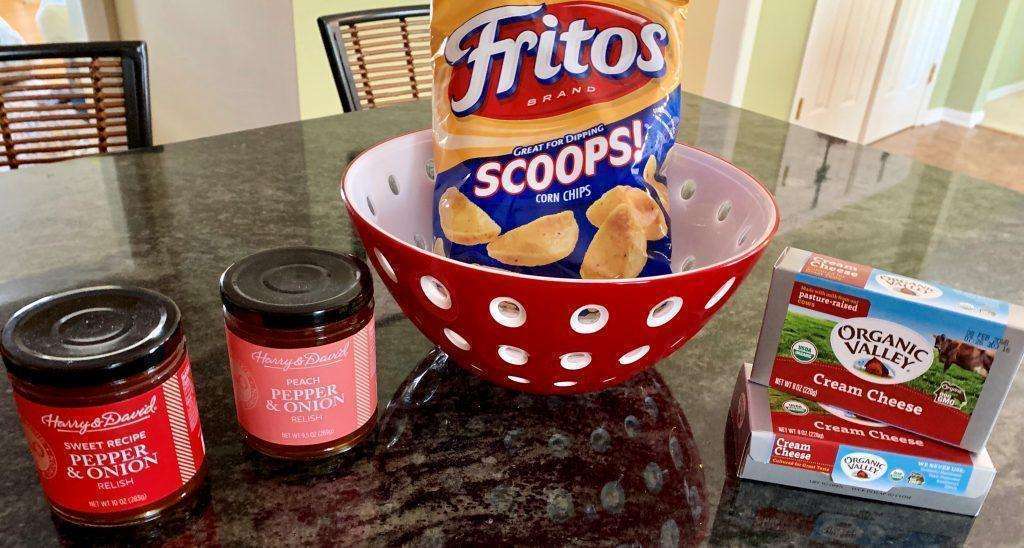 2
It is really this simple. Put the 2 refrigerated blocks of cream cheese in a large bowl. Let it come to room temperature when the cream cheese is very soft. Add the continents of the two jars of Harry and David Pepper Onion relish. Using electric beaters, blend until the mixture is creamy and smooth. Then refrigerate and serve with hearty chips, crackers and veggies. I like Fritos Scoops or Ritz Crackers.
*You can order this special Sweet Pepper Relish Harry and David Sweet Pepper Relish or if you have a Harry and David story nearby, you can also buy it locally!